Longview Whippet Sauvignon Blanc 2020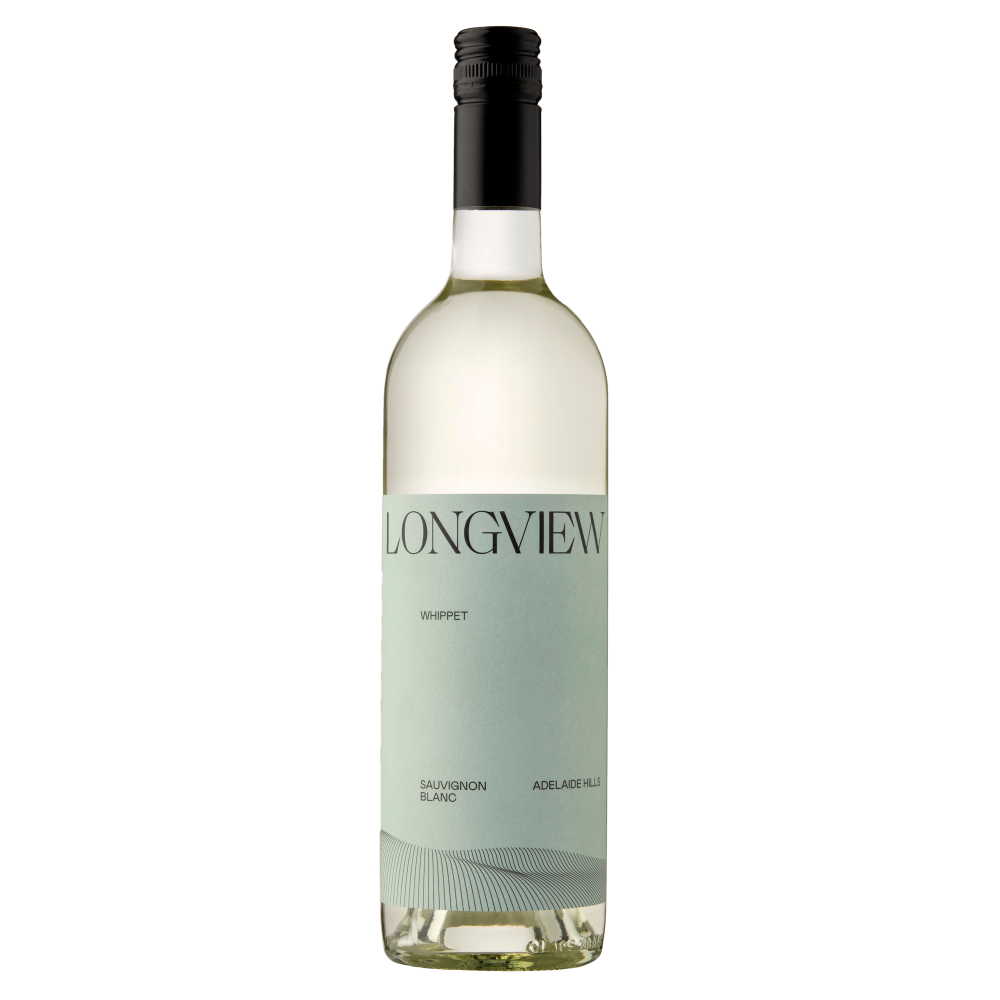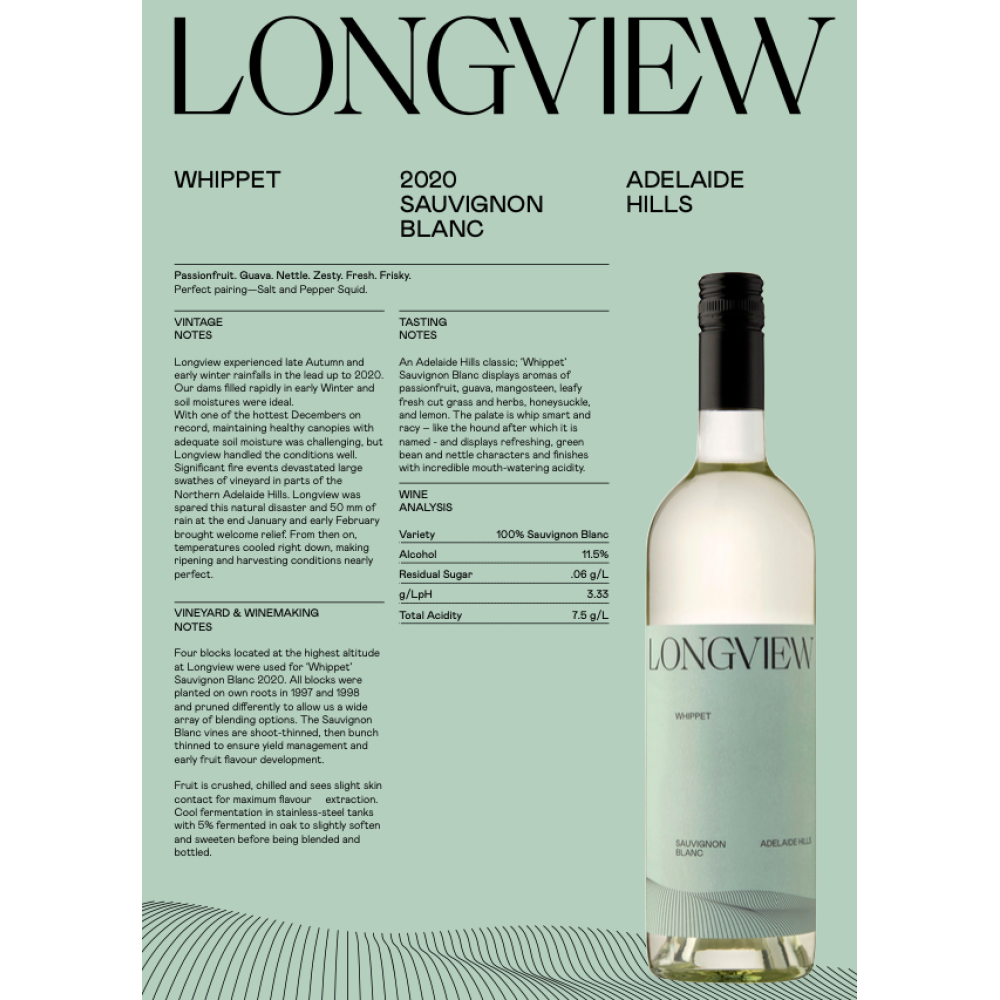 Hot Out Of Stock


Longview Whippet Sauvignon Blanc 2020
Stock:

Out Of Stock

Region:

Adelaide Hills, Australia

Longview Vineyard
Passionfruit. Guava. Nettle. Zesty. Fresh. Frisky. Aromas of passionfruit, guava, mangosteen, leafy fresh cut grass and herbs, honeysuckle, and lemon. The palate is whip smart and racy – like the hound after which it is named - and displays refreshing, green bean and nettle characters and finishes with incredible mouth-watering acidity.

An Adelaide Hills classic, the only Australian region capable of producing a Marlborough style Sauvignon Blanc.


Winemaking
Longview experienced late Autumn and early winter rainfalls in the lead up to 2020. Our dams filled rapidly in early Winter and soil moistures were ideal.
With one of the hottest Decembers on record, maintaining healthy canopies with adequate soil moisture was challenging, but Longview handled the conditions well. Significant fire events devastated large swathes of vineyard in parts of the Northern Adelaide Hills. Longview was spared this natural disaster and 50 mm of rain at the end January and early February brought welcome relief. From then on, temperatures cooled right down, making ripening and harvesting conditions nearly perfect.
Four blocks located at the highest altitude at Longview were used for 'Whippet' Sauvignon Blanc 2020. All blocks were planted on own roots in 1997 and 1998 and pruned differently to allow us a wide array of blending options. The Sauvignon Blanc vines are shoot-thinned, then bunch thinned to ensure yield management and early fruit flavour development.
Fruit is crushed, chilled and sees slight skin contact for maximum flavour extraction. Cool fermentation in stainless-steel tanks with 5% fermented in oak to slightly soften and sweeten before being blended and bottled.


In The Spotlight
Bronze Medal - 2017 Decanter World Wine Awards.
90 Points – Gary Walsh, Winefront. "They race whippets, as I recall. They are kind of like mini greyhounds. And as Mike Baird likes to say 'When a problem comes along, you must whippet'. This is quite a light and racy style, as it happens. Subtle capsicum spice, grapefruit, passionfruit and a slight smokiness. Grapefruit and passionfruit, delivers enough flavour without being over-the-top, light chalkiness to the texture and grapefruity acidity to close. Feels a bit coarse on the finish, but stays trim and neat. Good."
Bronze Medal – 2016 Royal Adelaide Wine Show.
Silver Medal – 2016 New York International Wine Competition.
92 points & TOP 100 - The Advertiser, Tony Love.
93 points – Martin Field, Wine Talk. "Adelaide Hills, South Australia. A refreshing change from the endless New Zealand sauvignon blanc that seems to be the Sunshine Coast's most popular wine. Light and pale to the eye. There are aromatics of white flowers and asparagus in the bouquet. In the mouth the wine is dry and generously fruity. A true fruit cocktail at the tangy end of the fruit spectrum - I tasted hints of kiwifruit, passion fruit, pineapple and lychee. Great as an aperitif or entrée wine."




Varietal
Varietal
100% Sauvignon Blanc
Vintage
Vintage Year
2020
Winemaker
Winemaker
Peter and Mark Saturno
Volume
Volume
750ml
Technical Details
Alcohol %
11.5%
RS (Residual Sugar)
0.06g/L
TA (Total acidity)
7.5g/L
pH value
3.33